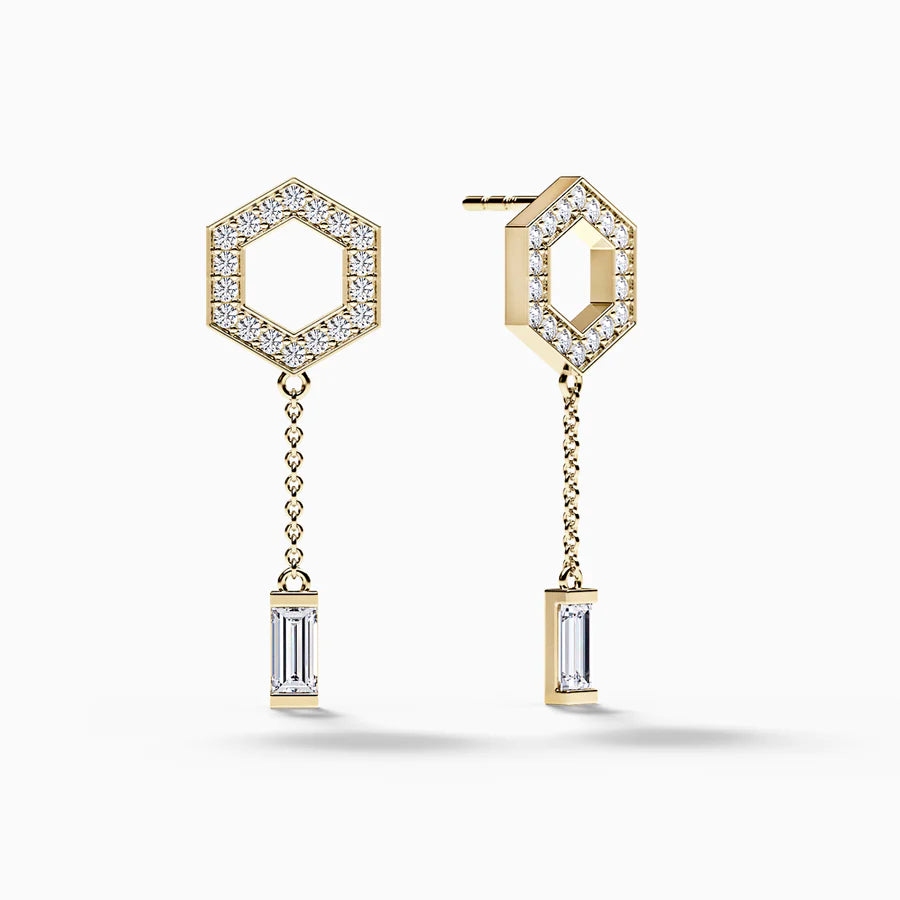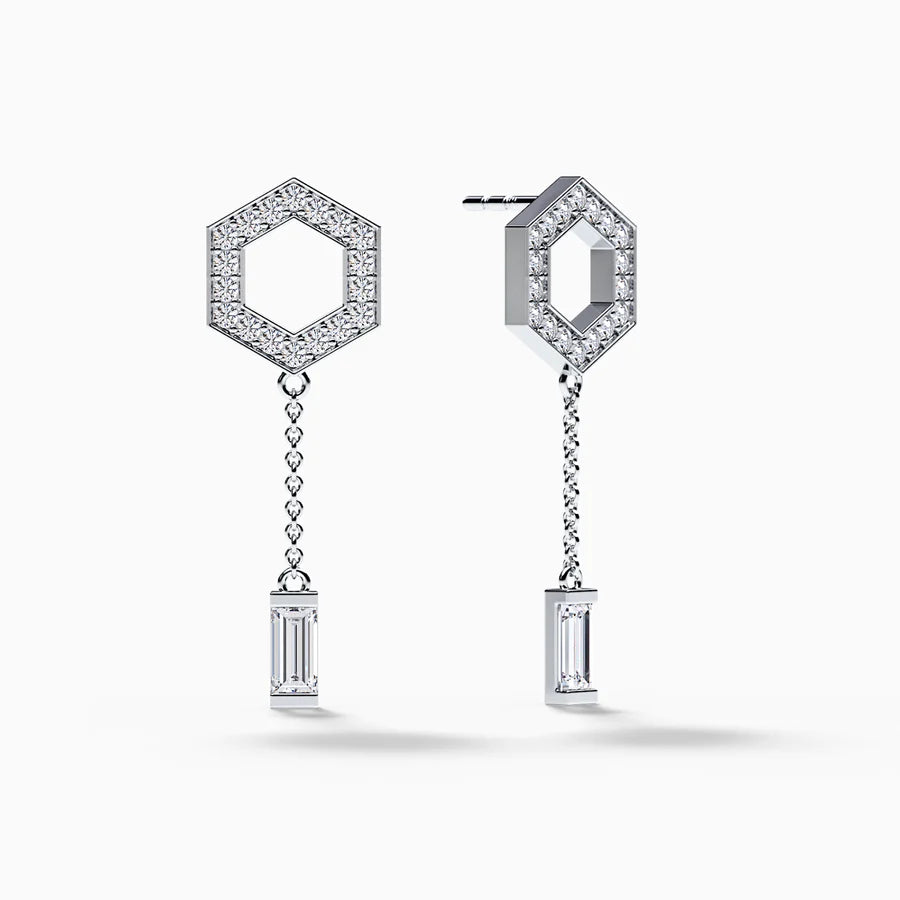 The Tyra Drop Earrings -  Ora Ana
Let your confidence shine through your eyes and on your ears in the Tyra drop baguette earrings. Featuring a dazzling baguette stone, elegantly suspended from our signature CZ-encrusted hexagon shaped stud, connected by a delicate yet unyielding chain - ensuring that these remarkable earrings gracefully sway with your every move.
Made in 925 sterling silver or gold vermeil. Gold Vermeil - a thick 18k gold layer on sterling silver, resulting in a finish five times thicker than regular gold plating - making all our pieces bold, durable & hypoallergenic.

Dimensions: Hexagon 13mm x 1.5mm x 2mm, Baguette 3.5mm x 6mm, Length of Earring 40mm.