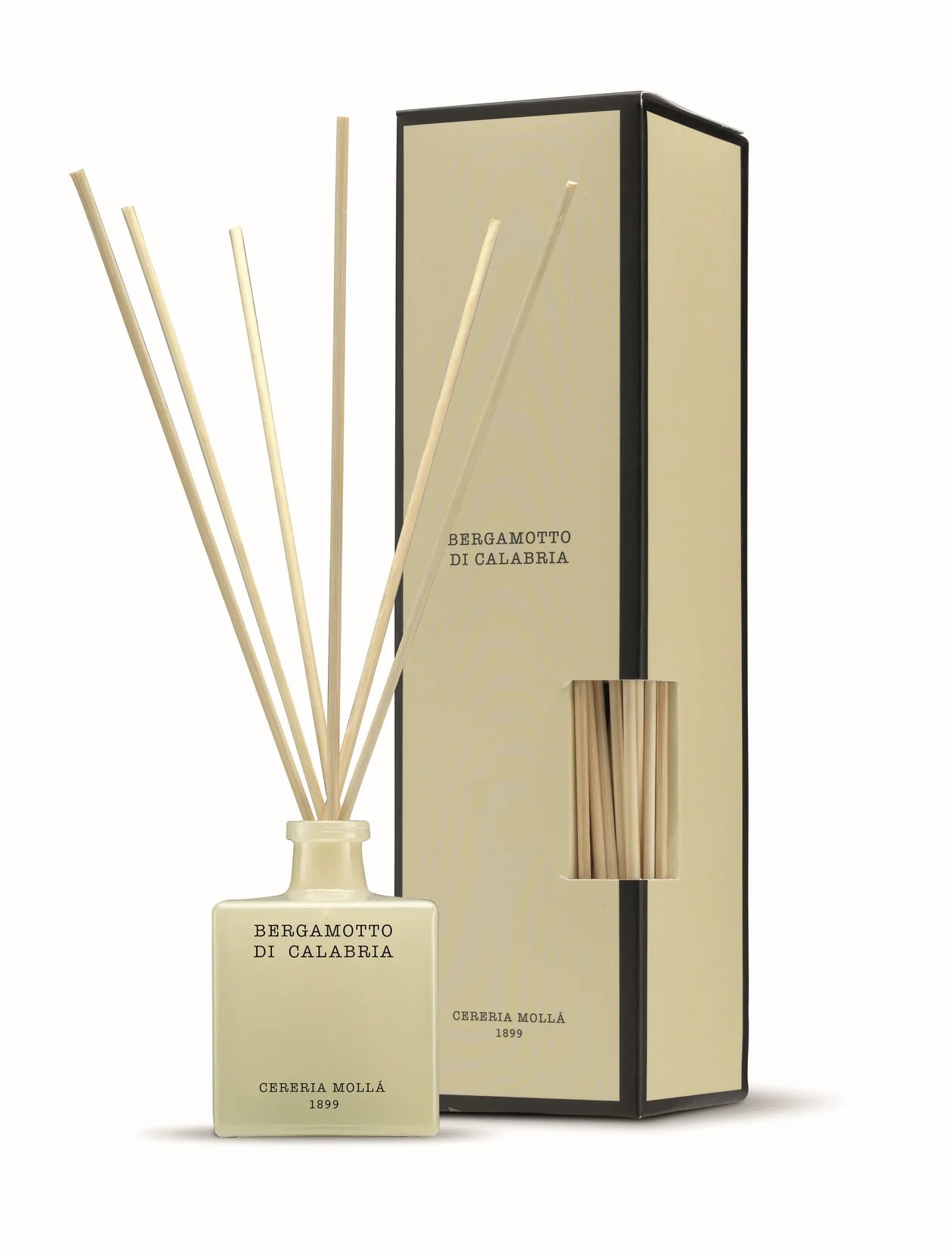 Bergamotto di Calabria Reed Diffuser – 3.4oz
Cereria Molla Bergamotto di Calabria Diffuser: warm Mysore Sandalwood combined with the vigorous freshness of Bergamotto di Calabria lends nuances of Cardamom and Lemon that transport you to this Mediterranean Island.
Cereria Molla uses only the best raw materials and the most exclusive fragrances, and their craft has been developed by the Molla family, generation after generation, since 1899. The philosophy of Cereria Molla has been to manufacture the best candles on the market "no matter the time or the resources used to achieve it.
Scent Family - Citrus
Primary Scents – Cardamon, Lemon, Sandalwood
3.4oz

2.25" x 2.25" – 10" tall w/reeds
Bergamotto di Calabria Reed Diffuser – 3.4oz