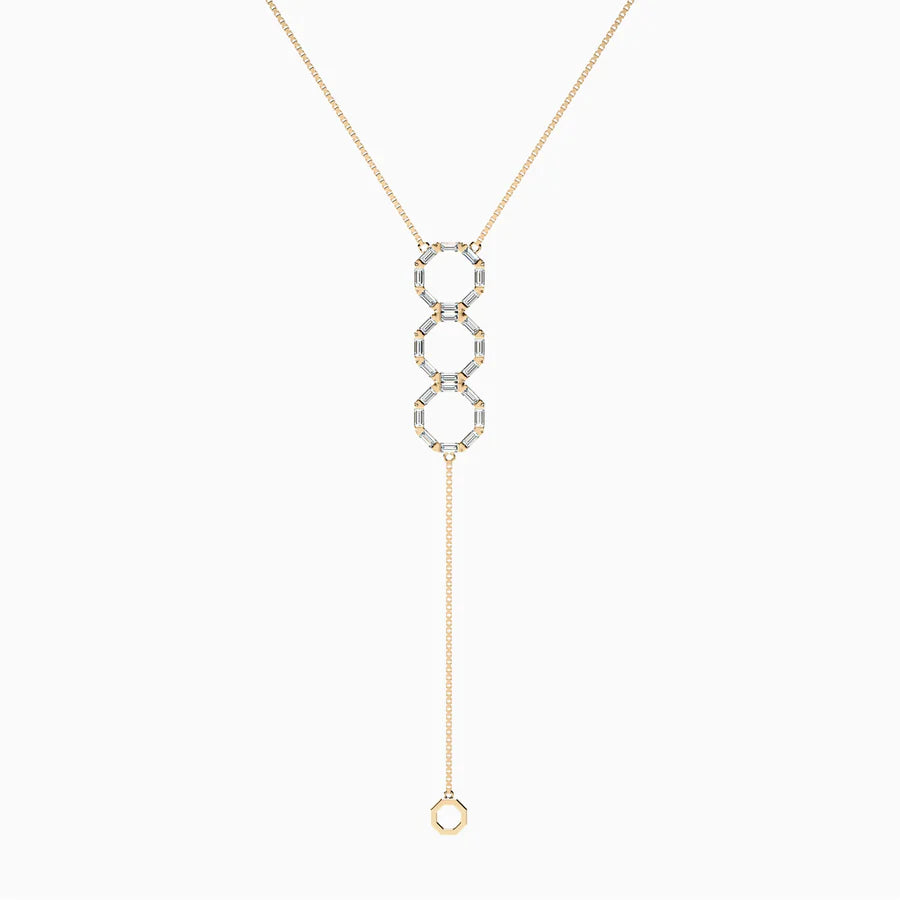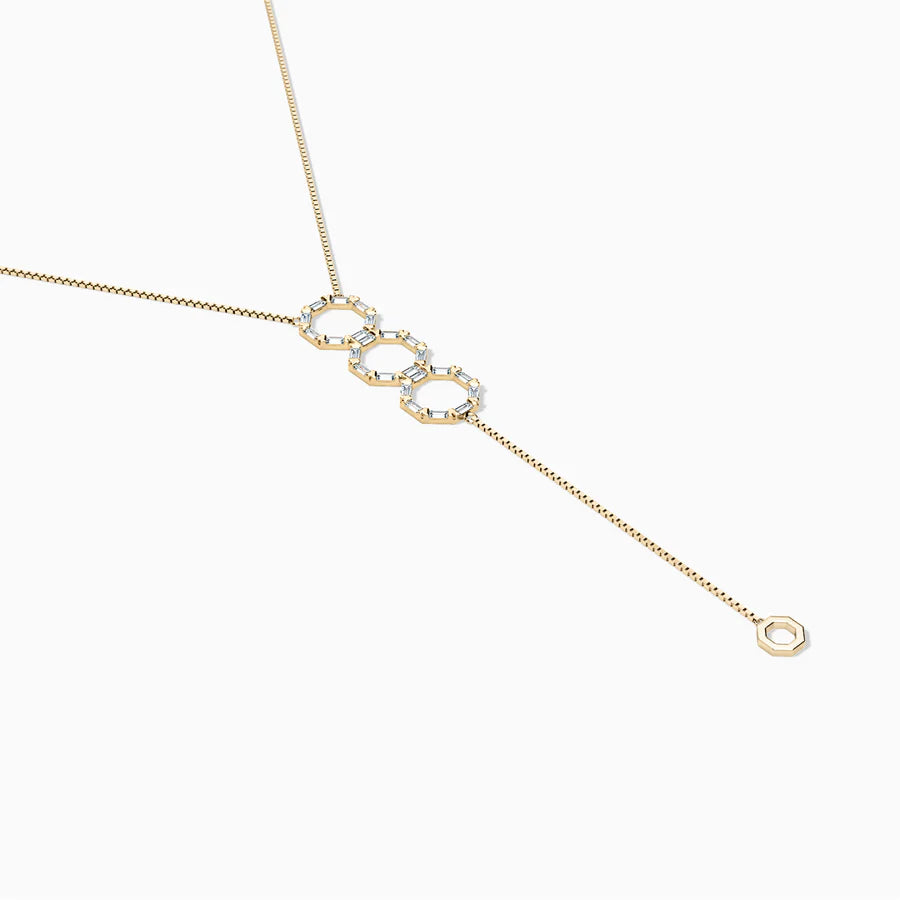 The Stella Lariat Necklace
The Stella Lariat Necklace - Ora Ana


With a touch of audacity and a hint of playfulness, the sleek Stella Lariat Necklace embraces your neckline, skillfully highlighting and accentuating every curve and angle. Its seductive design comprises three baguette adorned hexagon pendants that dance from our signature box chain. As your eyes travel along the necklace, you'll discover the pièce de résistance—the final high polished miniature hexagon that adds a dazzling, dynamic touch to the ensemble. It's a bold statement, a sensual reminder that ordinary is simply not in Stella's vocabulary. Designed to embrace every wearer, its sliding drawstring closure adds versatility, making it accessible and effortlessly adjustable to suit any mood or occasion.
Made in 925 sterling silver or gold vermeil. 

Gold Vermeil

 - a thick 18k gold layer on sterling silver, resulting in a finish five times thicker than regular gold plating - making all our pieces bold, durable & hypoallergenic.

Dimensions: Octagon Pattern 47mm x 15mm x 2.4mm, 3" Drop, Octagon Charm 8mm x 8mm x 1.8mm, Box Chain 1.3mm, Adjustable.
The Stella Lariat Necklace