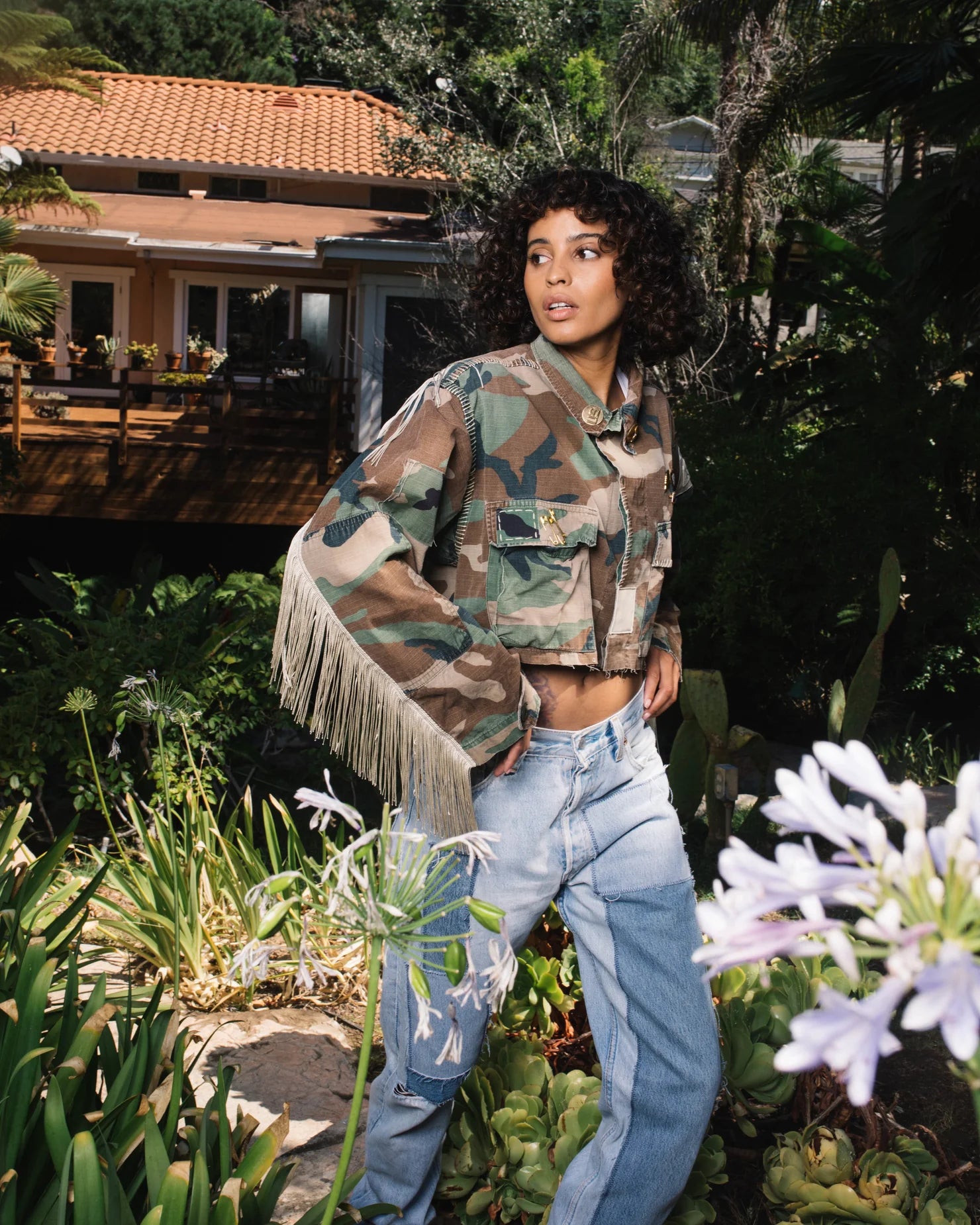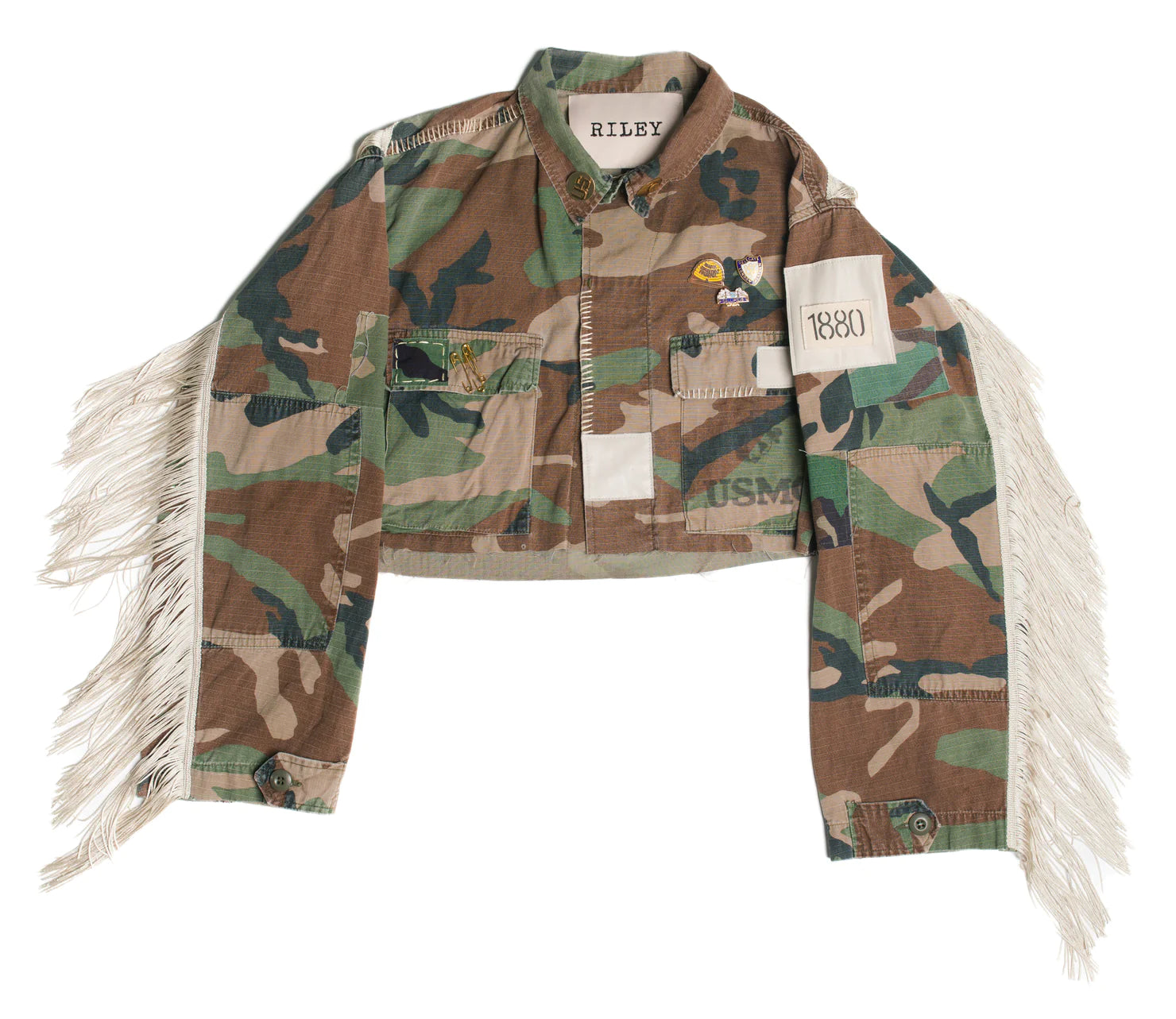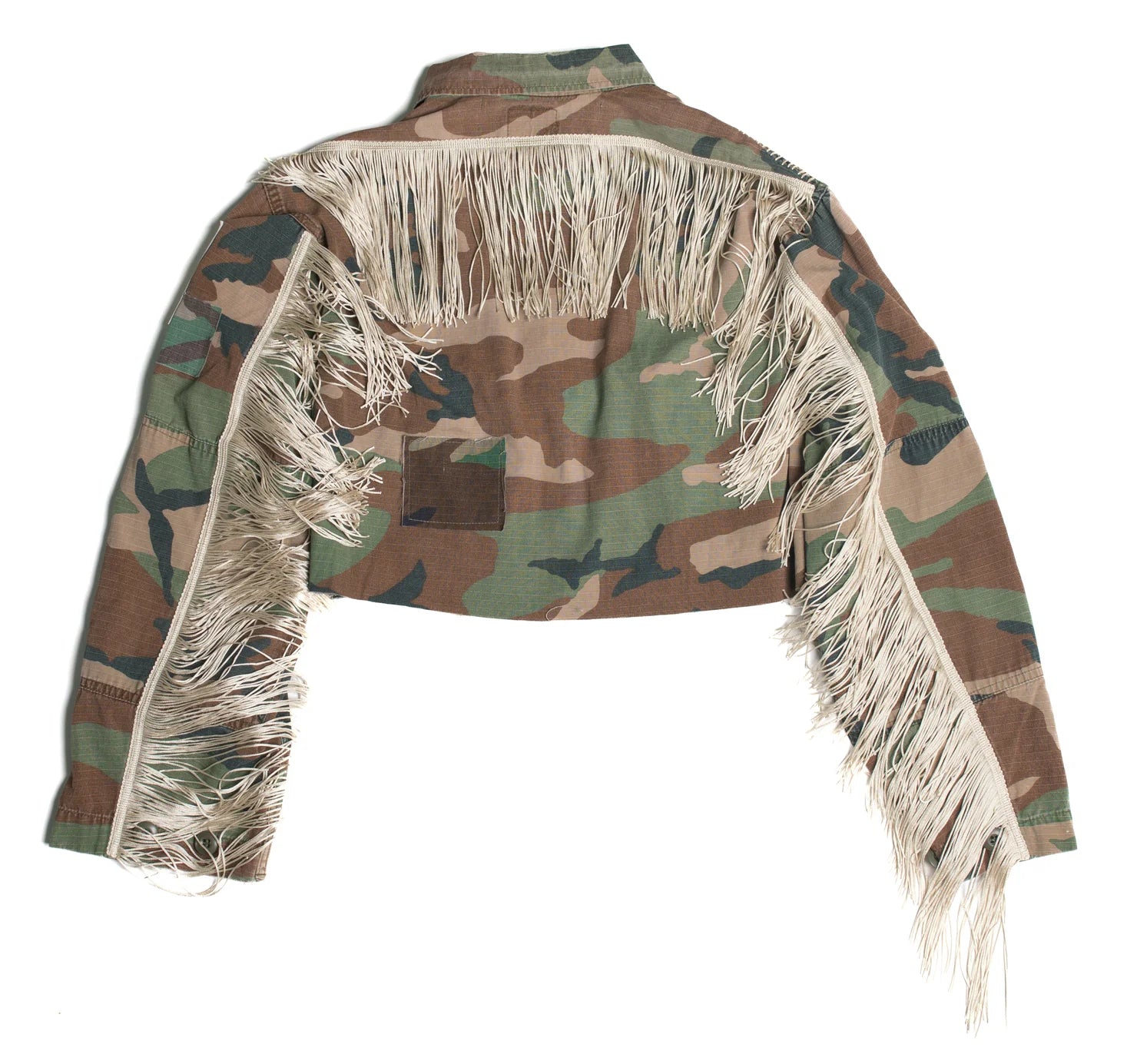 Nashville Officer Camo Fringe Jacket By Riley 1880
Nashville Officer Camo Fringe Jacket By Riley 1880
The jacket you never knew you needed + the only one you'll be wearing from here on out. 
Adorned with the softest of leathers and fringe detail across the back and arms. Finished with vintage pins from our archive.
A classic vintage military body hitting perfectly on the natural waist- this neutral number will add some edge to any outfit.
Nashville Officer Camo Fringe Jacket By Riley 1880