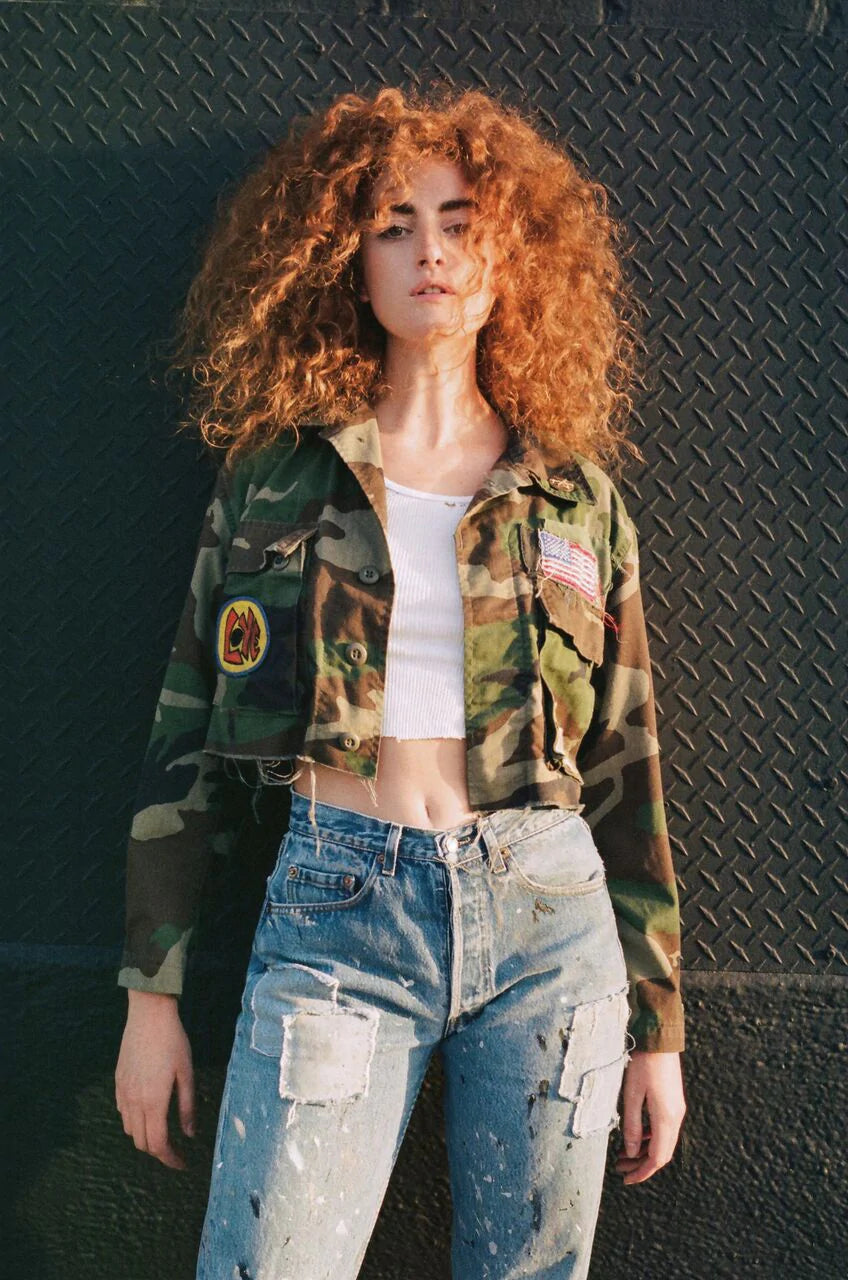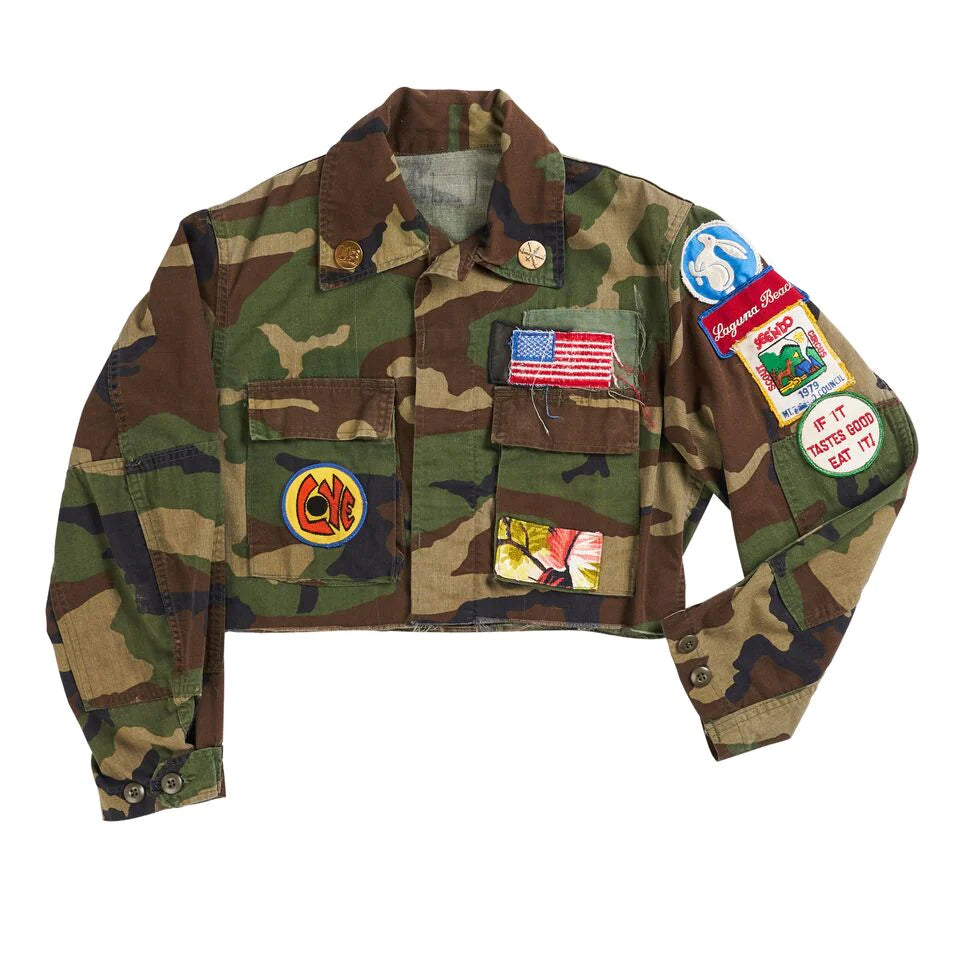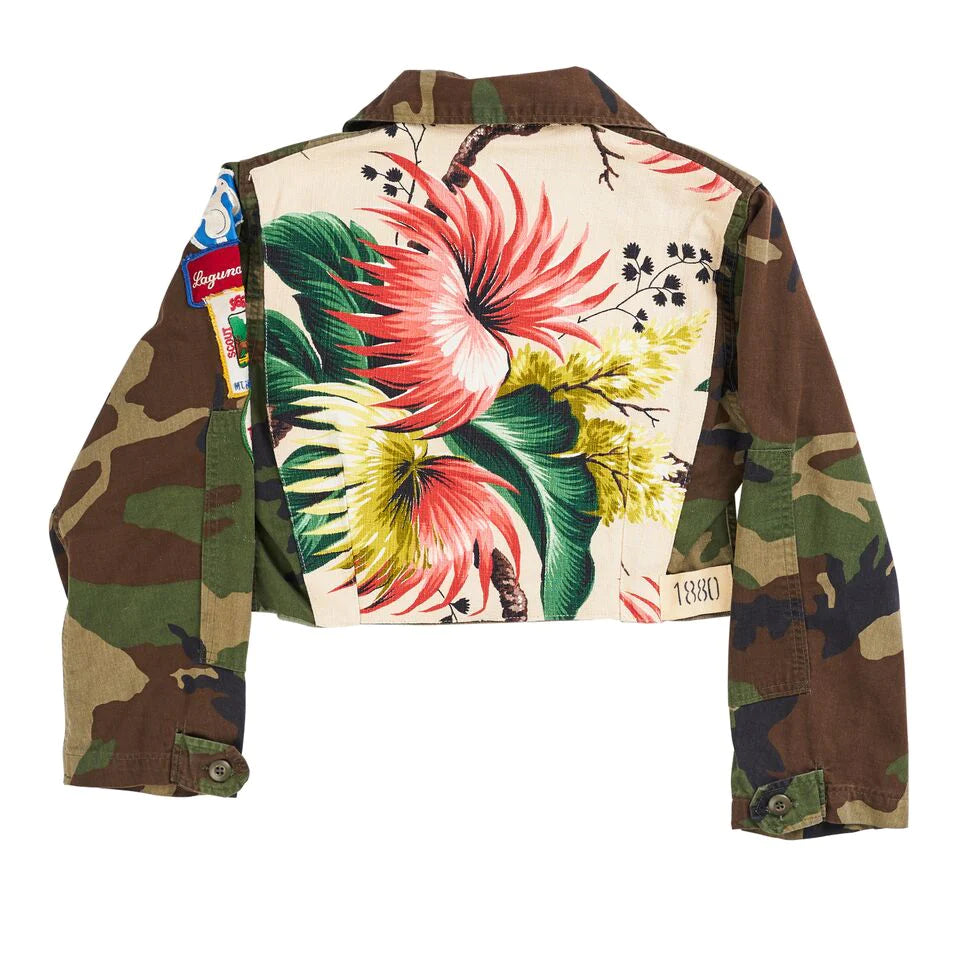 Riley - Florist's Camo Jacket
The jacket you never knew you needed + the only one you'll be wearing from here on out. The Riley Vintage Custom Camo and Floral Cropped Jacket is finished with vintage patches and fun pinned detailing. 
Hitting perfectly on the natural waist, this neutral number will add some edge to any outfit.    
 *Please note fabrics on the backs of jackets will vary as they are all vintage, but are within the same color scheme, same goes for patches**