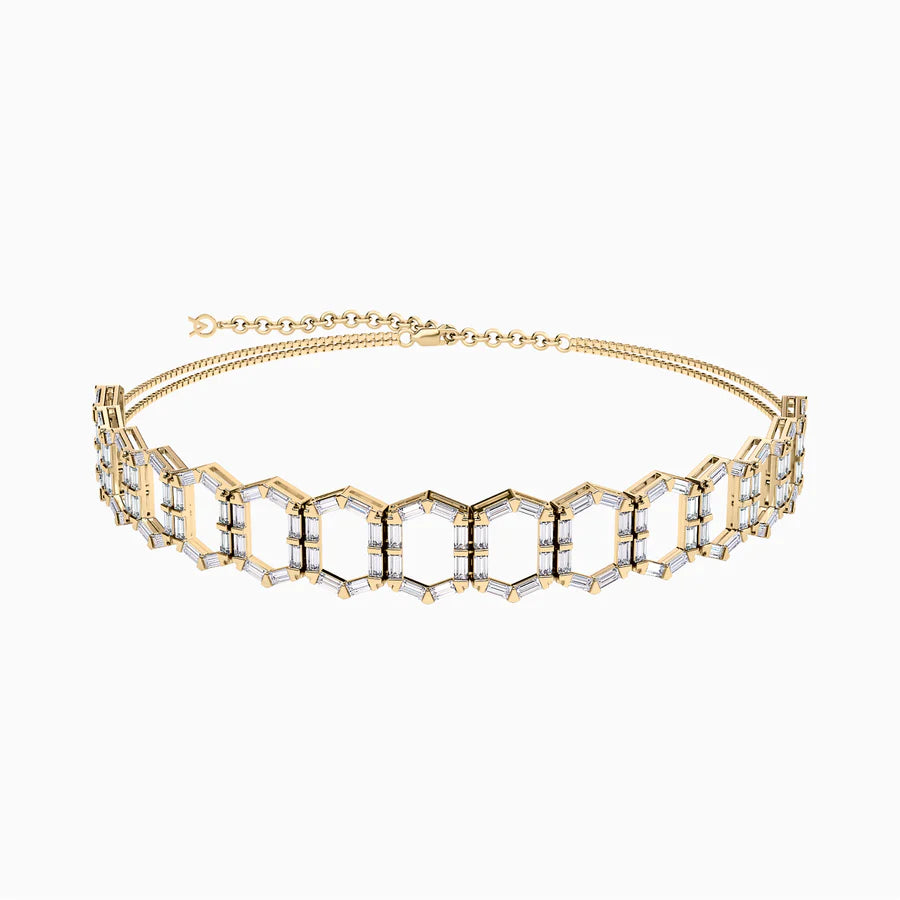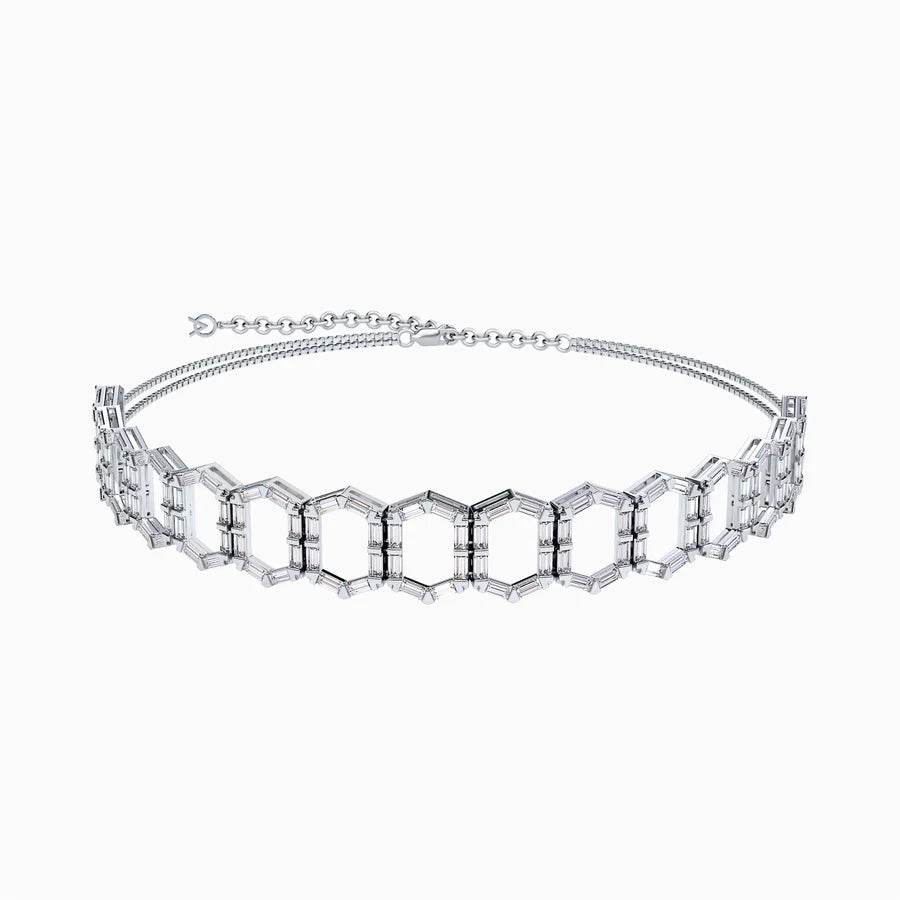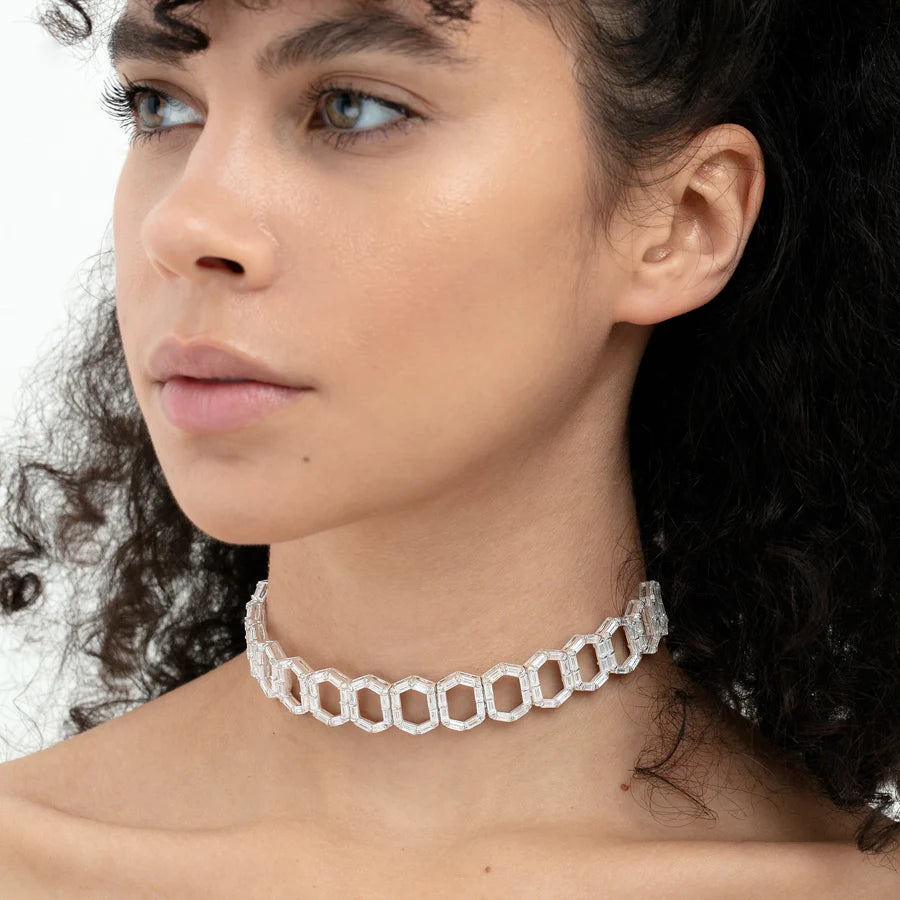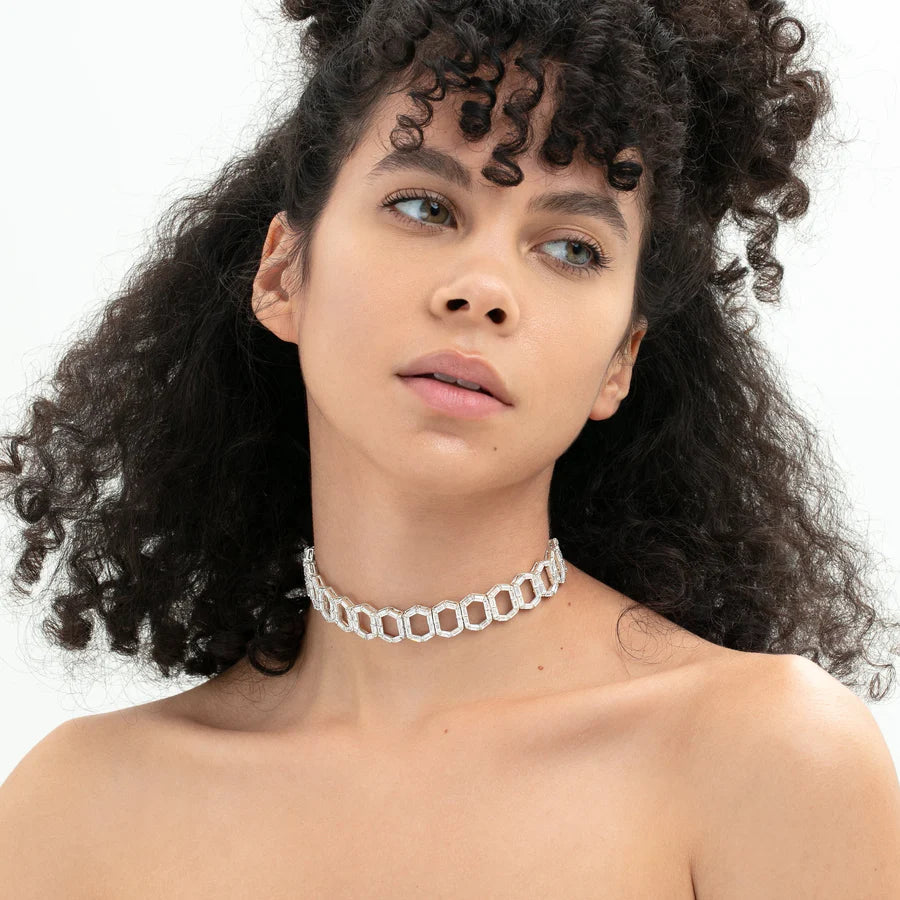 The Cleo Choker Necklace - 
Ora Ana
Indulge in the brilliance of the exquisite Cleo baguette choker, designed to make you shine from every single angle. Make a statement with just one, or neatly stack for more impact, using our signature honeycomb effect and creating a captivating visual feast.
Made in 925 sterling silver or gold vermeil. 

Gold Vermeil - a thick 18k gold layer on sterling silver, resulting in a finish five times thicker than regular gold plating - making all our pieces bold, durable & hypoallergenic.

White or Emerald CZ Baguettes.

Dimensions: Hexagon 16mm x 12mm x 4mm, Length of Pattern 7", Adjustable Length 12"-17".