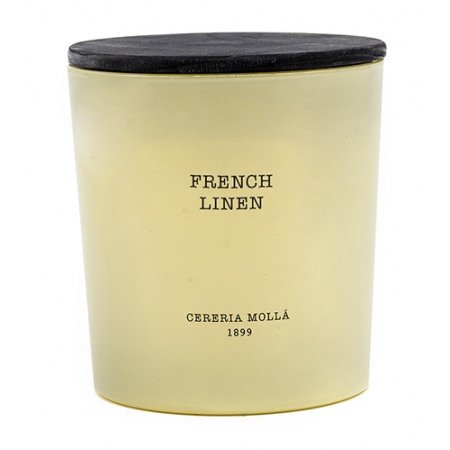 Cereria Molla - French Linen Candle 8oz
Cereria Molla Provence Lavender 3 Wick Candle: fields of Lavender of Provence in harmonious mixture with the freshness of Lemongrass. The Lavender known as the "Blue Gold" evokes Nature with green and citrus touches of Lemongrass.
Cereria Molla uses only the best raw materials and the most exclusive fragrances, and their craft has been developed by the Molla family, generation after generation, since 1899. The philosophy of Cereria Molla has been to manufacture the best candles on the market "no matter the time or the resources used to achieve it.